BSidesSF 2021 Tuesday Schedule
Just one more day remains!
Join us on Tuesday for the final day of BSidesSF 2021. The program starts again at 12:00pm PST.
To subscribe to future email updates (highly recommended!), you can do so here.
Tuesday's Talks
A Reddit post will accompany each session, and we encourage you to participate as the presenters will be facilitating live Q&A. The talks for Tuesday are:
Offensive Javascript Techniques for Red Teamers (Or Anyone Really) by Dylan Ayrey and Christian Frichot
So you're the first security hire by Bryan Zimmer
Checking your –privileged container by Sam "Frenchie" Stewart and Maya Kaczorowski
Closing Ceremony by Reed Loden
All of the talks will be streamed on our YouTube channel, and all of the Reddit posts can be found on our subreddit, r/BSidesSF. A complete schedule of events can be found on our site.
BSidesSF Swag
Time is almost up to order BSidesSF 2021 swag! If you'd like to make a purchase, please visit our virtual store at https://store.bsidessf.org/. Proceeds benefit this year's recipient charities – EFF, Hackers for Charity, and the Malala Fund.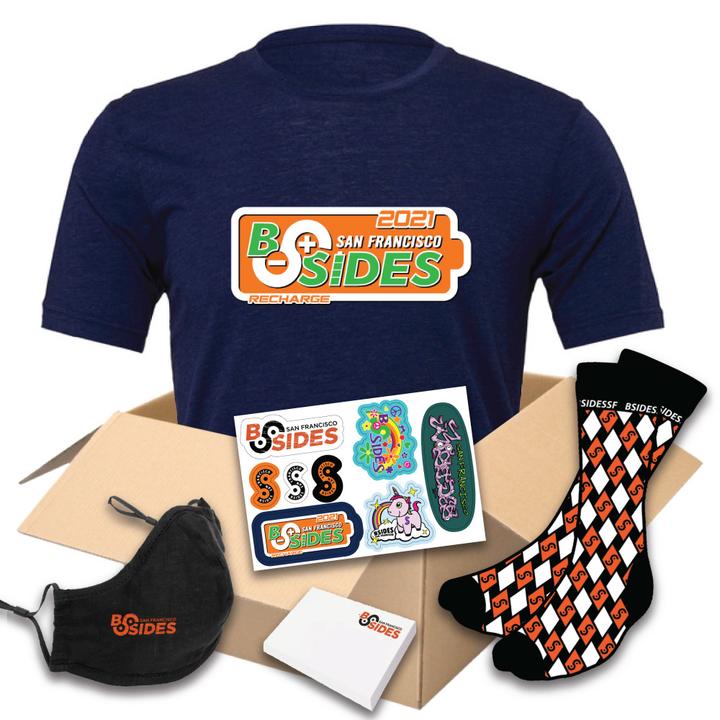 No Registration Required
This year's event is entirely free of charge, and no registration is required.
See you tomorrow!
The BSidesSF Staff