BSidesSF 2021 Monday Schedule
We're at the halfway point!
Two days down, and two more to go! Join us on Monday for day three of BSidesSF 2021! The program starts again at 12:00pm PST.
To subscribe to future email updates (highly recommended!), you can do so here.
Monday's Talks
A Reddit post will accompany each session, and we encourage you to participate as the presenters will be facilitating live Q&A. The talks for Monday are:
Coronavirus: What Science Says Leaders Should Do by Dr. David Rock, Dr. Jay Van Bavel, and Dr. Kamila Sip
Dispatch: Crisis Management Automation When Everything is on Fire by Marc Vilanova and Kevin Glisson
How to Kill an AWS Access Key by Benjamin Hering
All of the talks will be streamed on our YouTube channel, and all of the Reddit posts can be found on our subreddit, r/BSidesSF. A complete schedule of events can be found on our site.
CTF
The CTF continues until the end of talks on Monday (2pm PST). This year's winning CTF team will receive a $1,500 gift card. Second place will receive a $750 gift card and third place a $250 gift card.
Swag Store
If you'd like to show your BSidesSF pride, please visit our virtual store at https://store.bsidessf.org/. The store features six new t-shirt designs, as well as masks, socks, and a swag box. All items are available for pre-order now. Proceeds will benefit this year's recipient charities – EFF, Hackers for Charity, and the Malala Fund.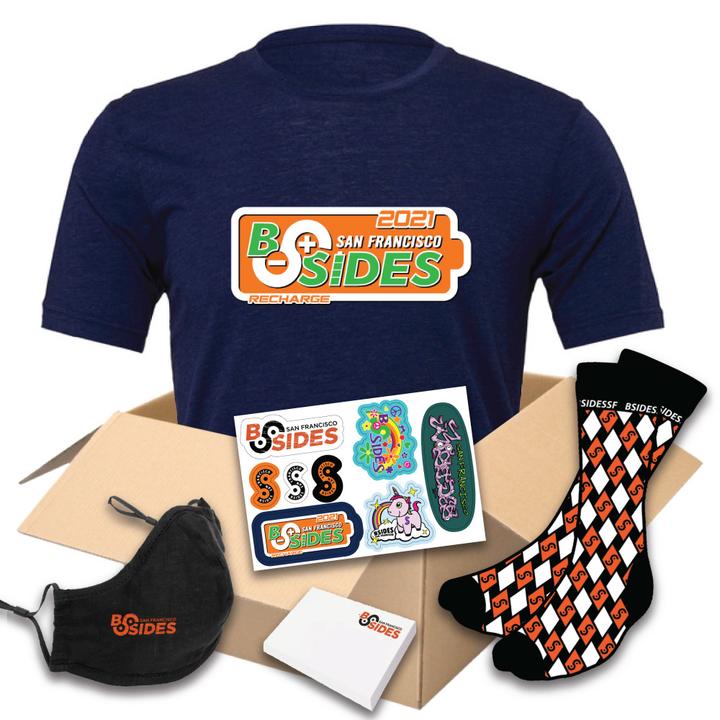 No Registration Required
This year's event is entirely free of charge, and no registration is required.
See you tomorrow!
The BSidesSF Staff